Today is September 17, 2023. On this day 100 years ago Hiram "Hank" Williams was born in a deep rural section of southern Alabama. He only lived 29 years but his influence is still felt far and wide, and not just among country music fans. He's in the Rock and Roll Hall of Fame and versions of his songs have been recorded by top acts in almost every genre of music. I've often wondered what he and Buddy Holly and Otis Redding and so many other super famous singers who died in their 20s would've gone on to do had they made it to old age instead of being taken from us in their prime. There's no telling how many great songs we're missing out on because they were never plucked out of the stream of life by such gifted souls like Williams and Holly.
In honor of Hank on this day, here are five photographs I've taken during my travels through Alabama and Tennessee of notable spots in his life, from his childhood home in Georgiana to his final resting place in Montgomery. 
The Boyhood Home, Georgiana, Alabama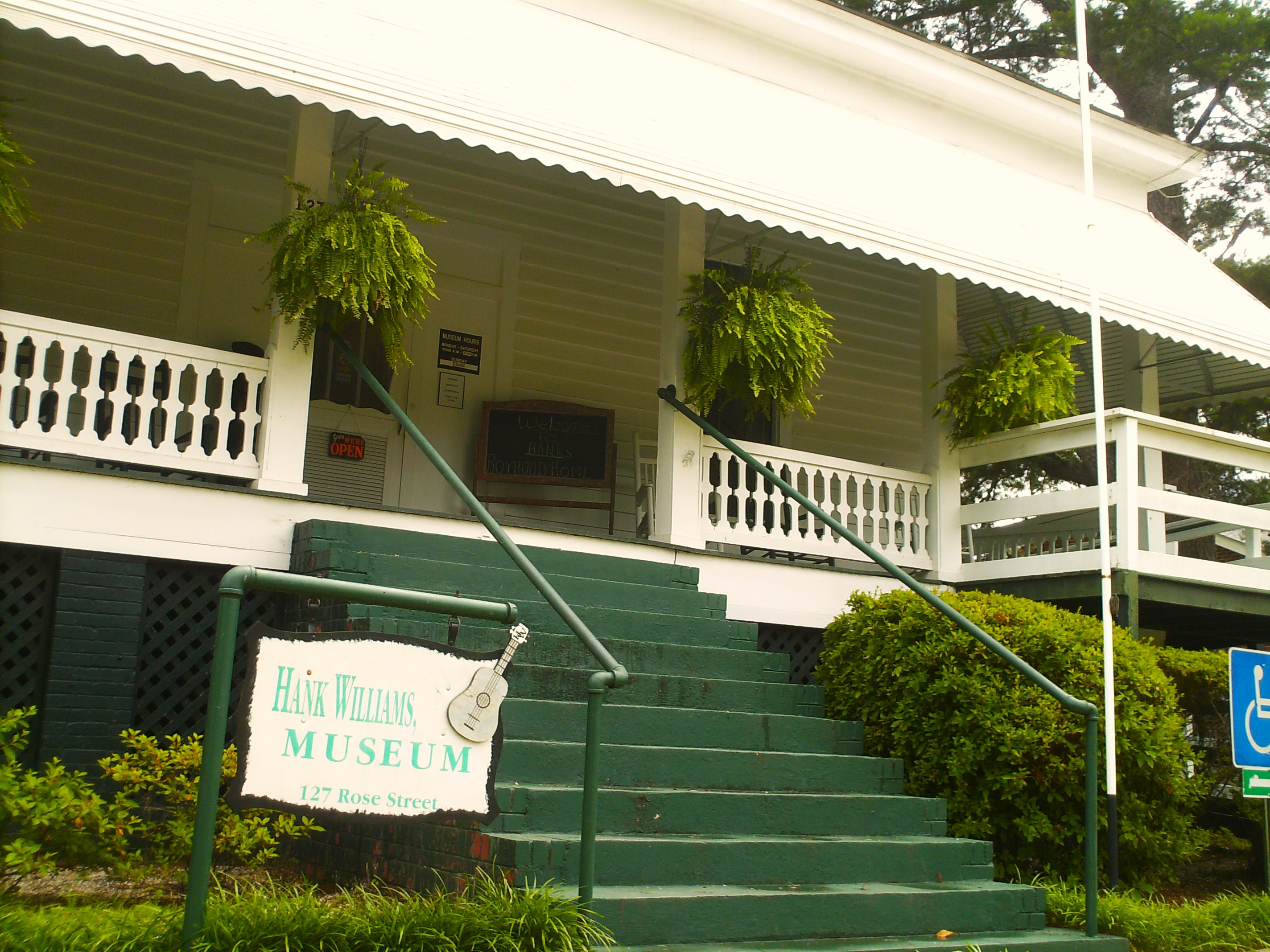 I stopped in Georgiana on my way back from the coast years ago to visit this spot. Georgiana was — and likely still is— a depressing little town with vacant storefronts. It's just off of Interstate 65 along what has to be the most boring stretch of interstate between Alabama and Illinois. The only attraction in town is this house where Hiram (he didn't start going by Hank until he was in his teens) spent a good portion of his youth. 
The Andrew Johnson Hotel, Knoxville, Tennessee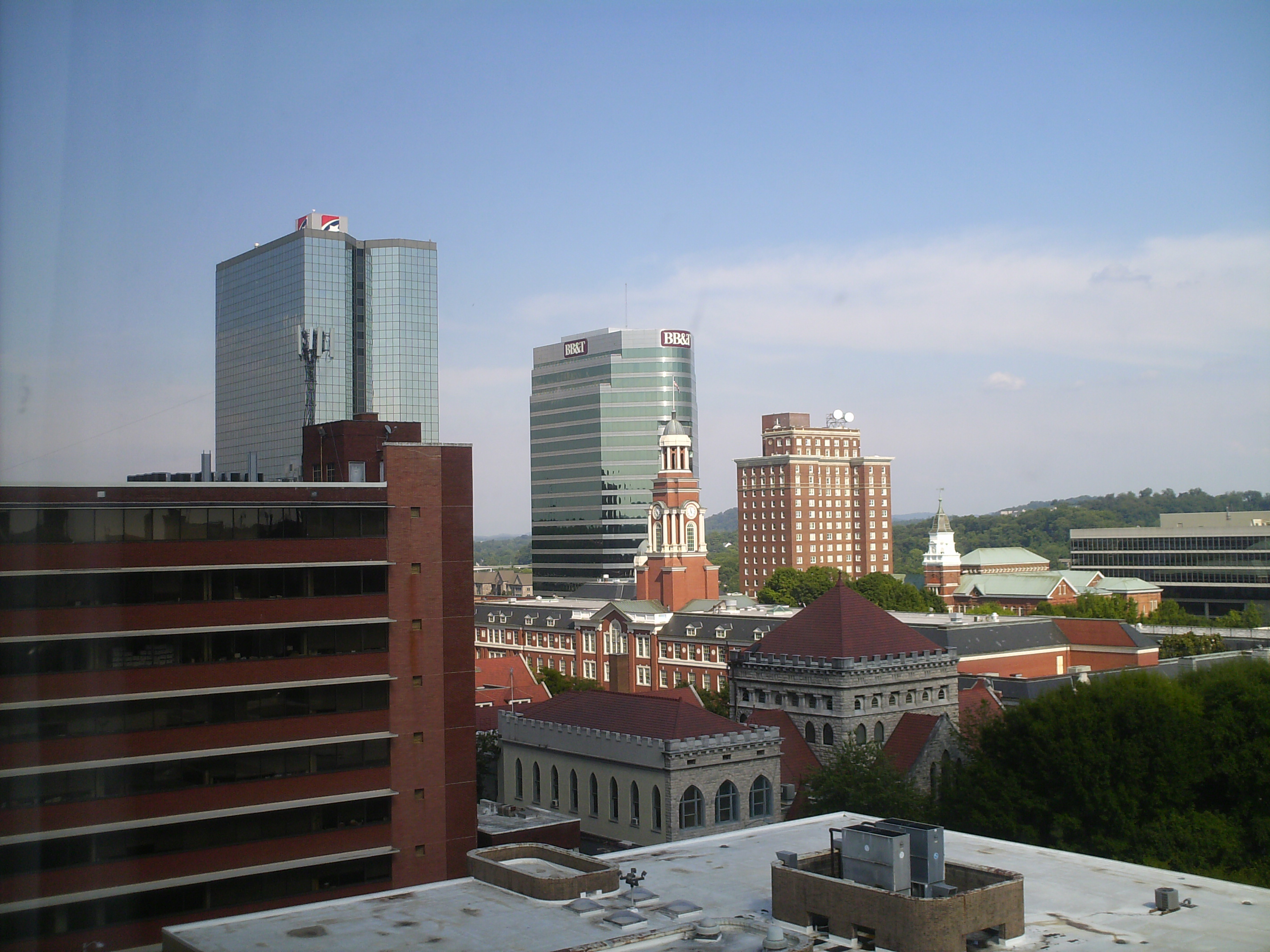 That older-looking shorter red-brick building to the right of the other two skyscrapers was once the Andrew Johnson Hotel and the tallest building in Knoxville. It's where Hank Williams spent the last night of his life on December 31, 1952, before dying in the backseat of his car on the way to a gig in the early morning hours of January 1, 1953. The building is on the National Register of Historic Places and now houses government offices. I took this photo from my room in a modern chain hotel in downtown Knoxville. 
Hank Williams Statue, Montgomery, Alabama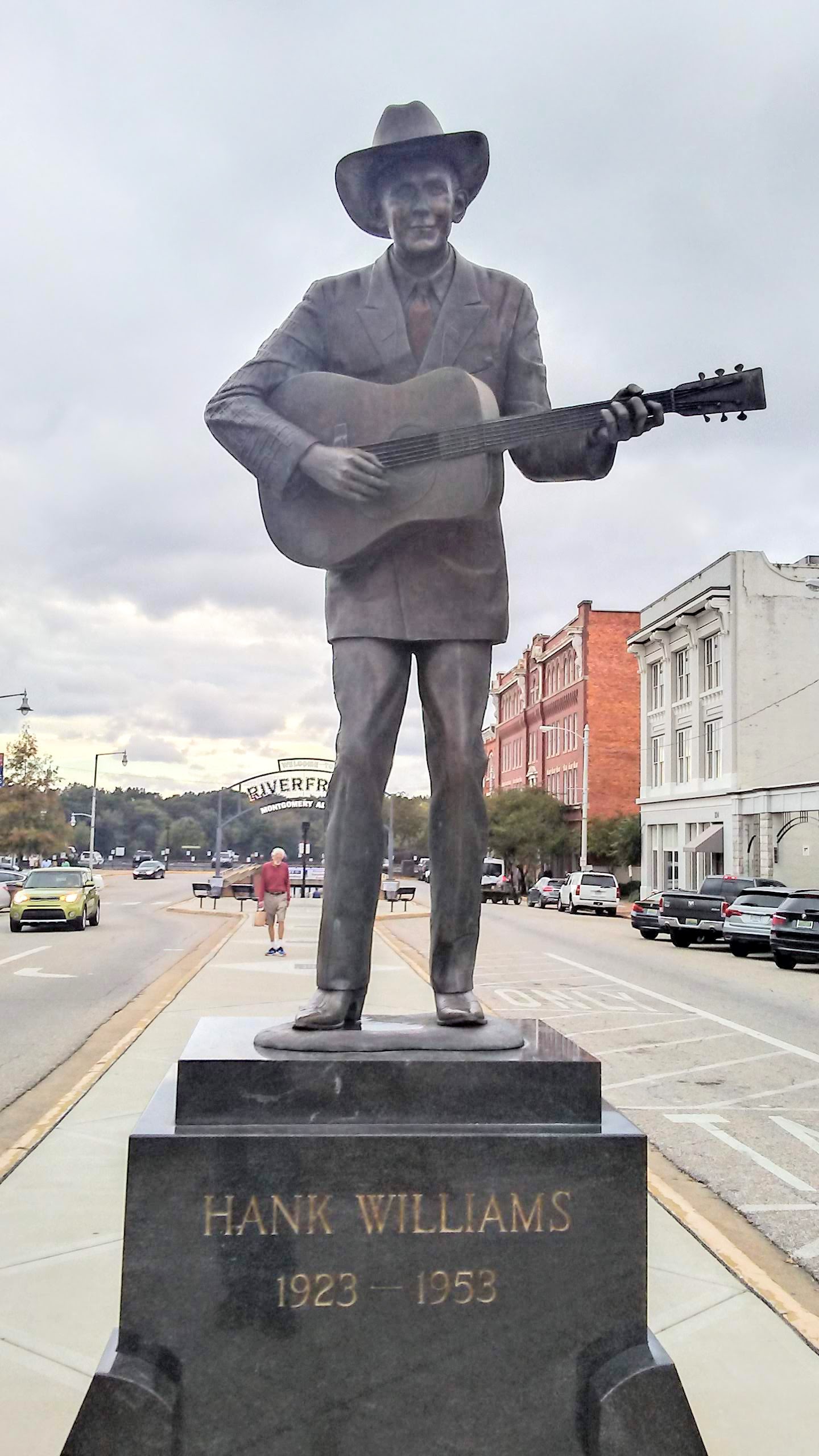 This statue of Hank Williams sits near the riverfront in downtown Montgomery. The Hank Williams Museum across the street contains the car he died in, among many other artifacts. I was staying at the Renaissance Hotel on the other side of the street when I took this pic. The riverfront dock where the infamous brawl took place this summer and made national news is directly behind the statue. 
Hank Williams gravesite, Montgomery, Alabama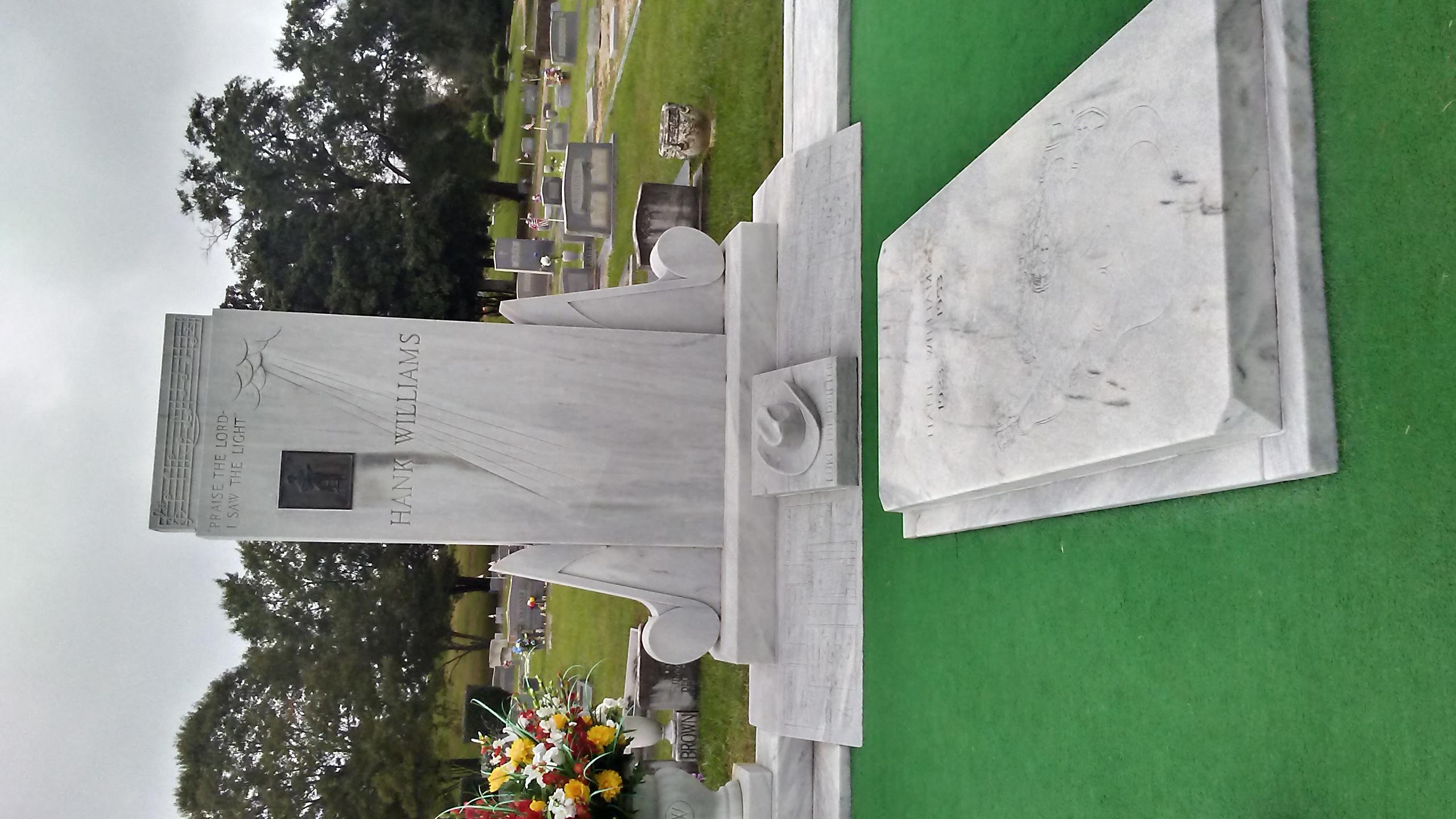 Hank's gravesite is in the Oakwood Cemetery Annex near downtown Montgomery. To the right in the same plot is the gravesite of his first wife Audrey. Yes, that's Astroturf. 
The Ryman Auditorium, Nashville, Tennessee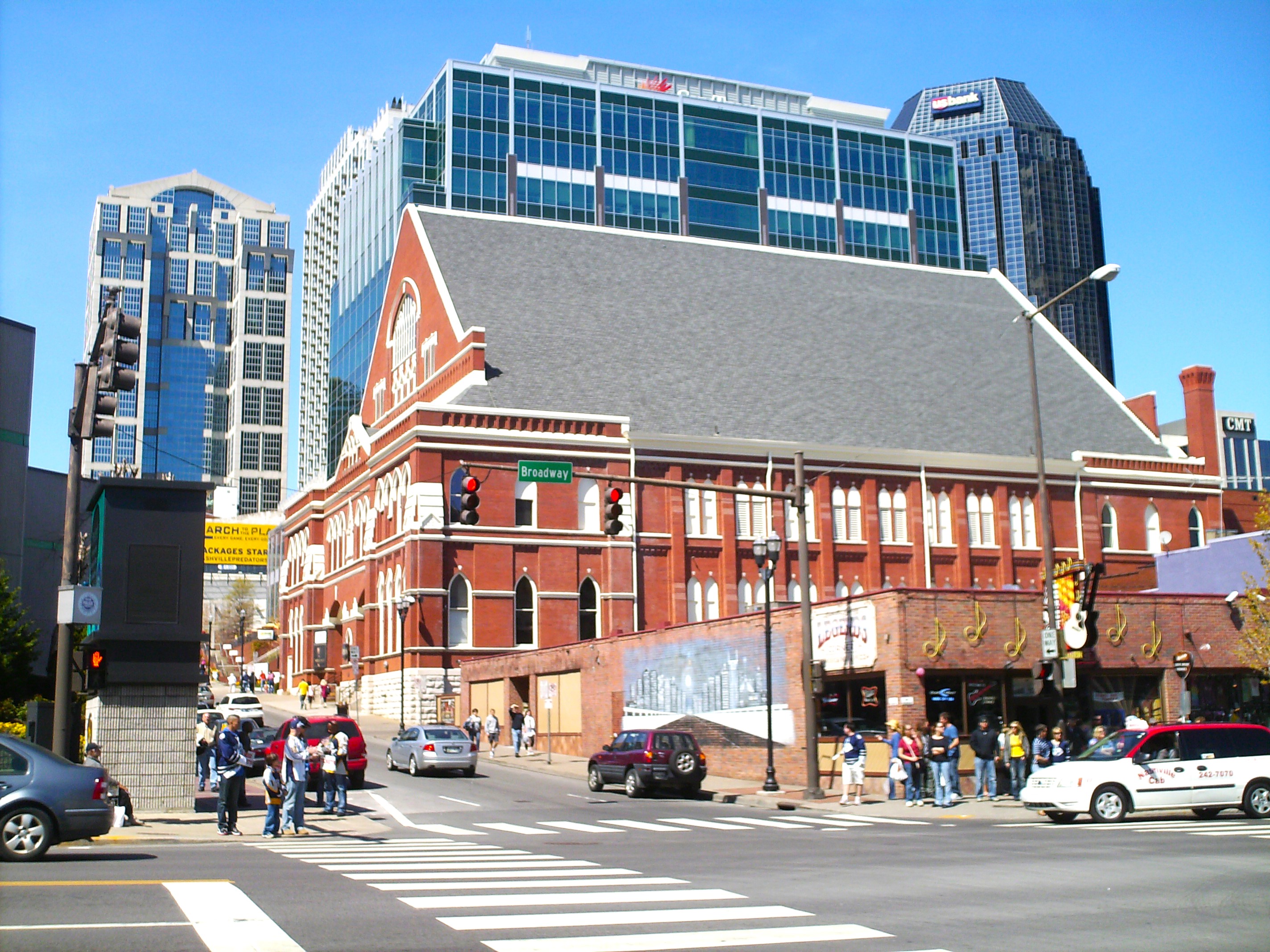 The Ryman Auditorium in downtown Nashville. The Mother Church of Country Music. This is where Hank made his debut at the Grand Ole Opry in 1949 and was called back for an amazing six encores. All six encores were of the same song, his hit "Lovesick Blues," which was a sensation at the time. Truly the first superstar of country music. 
Bonus pic: A portrait of the author as a young man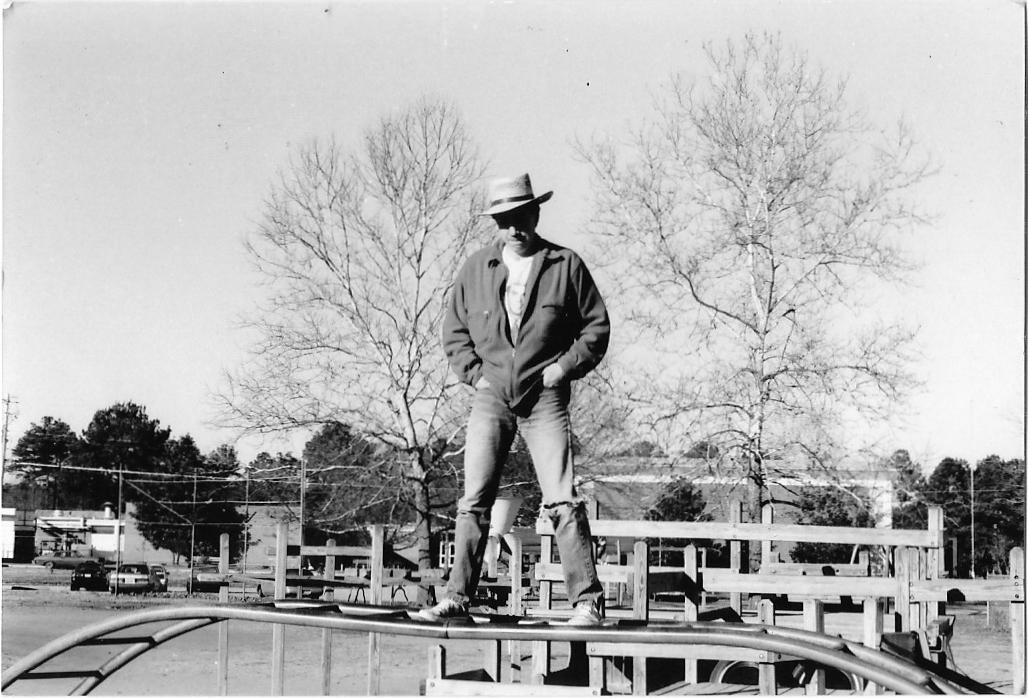 This is me circa 1992 during my first promo shoot in Athens, Georgia. I'm wearing a Hank Williams t-shirt and a Hank Williams-style hat. Even though I don't consider myself a country music guy, it's safe to say that Hank, Sr. had a huge influence on me as a musician. 
— Blake Guthrie