Curious about what would pop up, I typed the word "beer" into the search bar of my digital photo albums. What follows are the photos that showed up in the results. Most are pics from my travels. I guess I don't take pics of beer at home. 
I like beer. I drink beer. Do you drink beer, senator?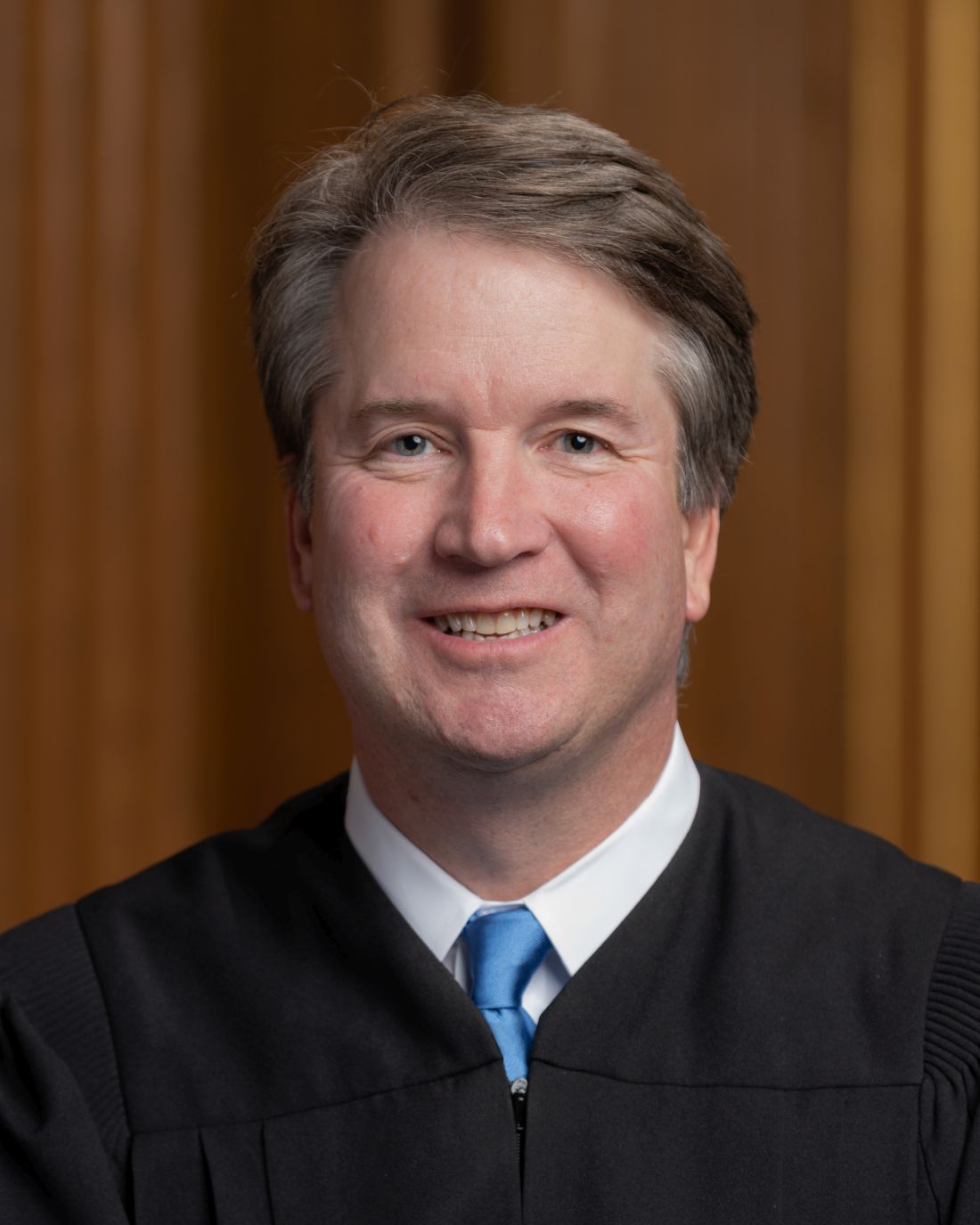 This photo is public domain. I didn't take it. Fuck Brett Kavanaugh. Liking beer is the only thing we have in common other than the fact that we're both white, have white privilege and off-white teeth. The rest of the photos here were taken by me (or someone with my camera) over a period of about 12 or so years.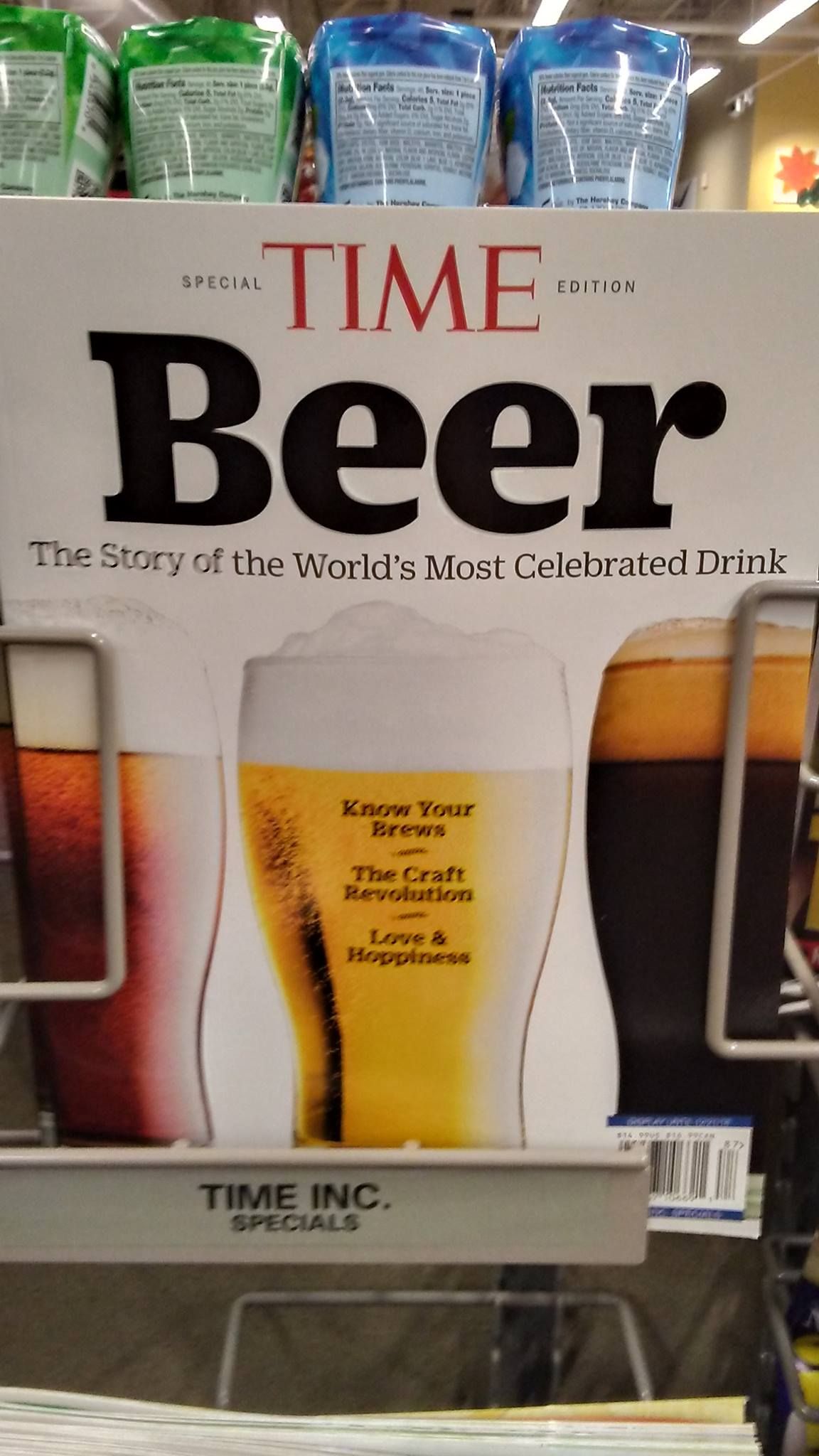 I like beer. Boys like beer. Girls like beer. Time magazine likes beer.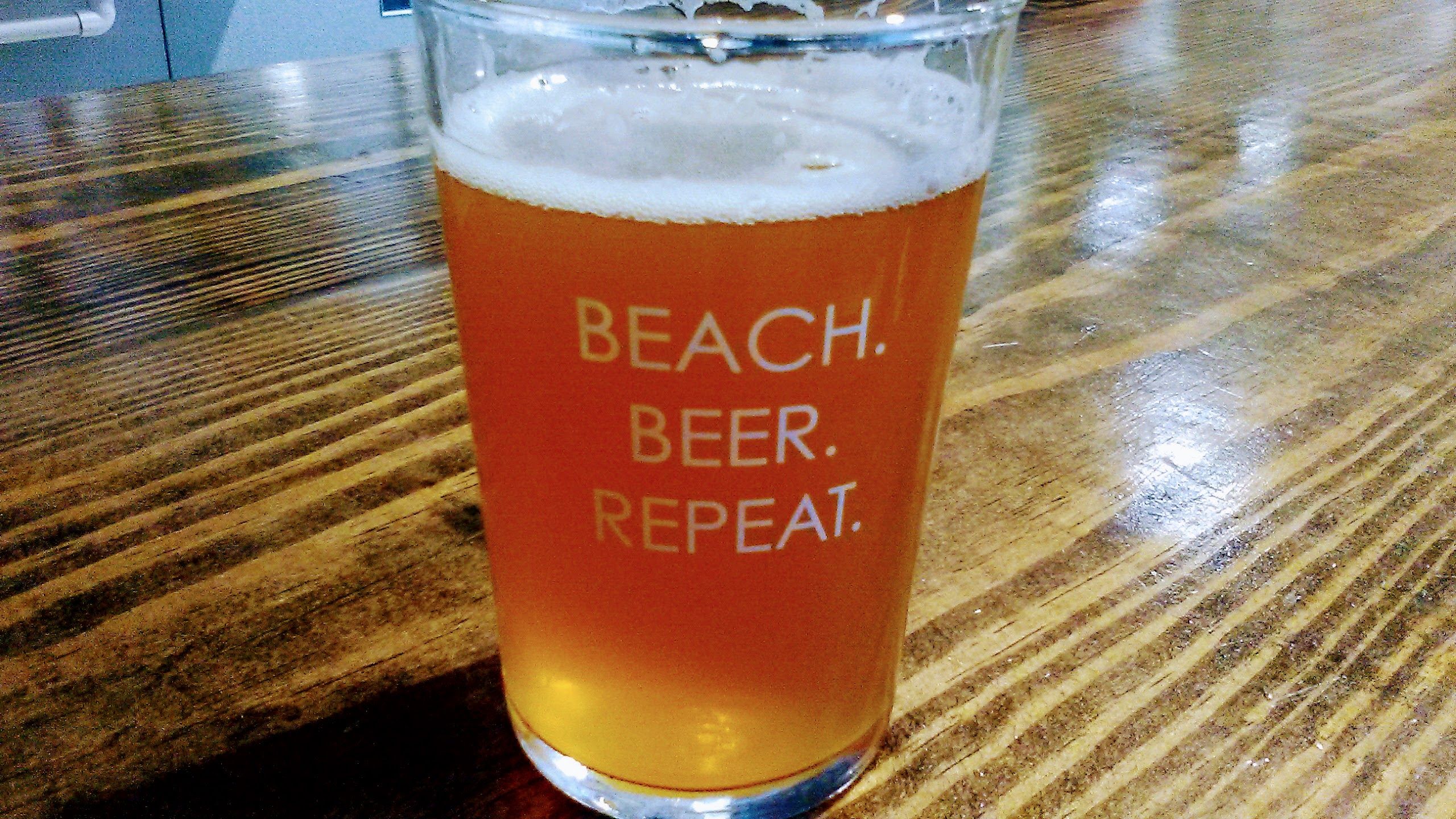 This is either the taproom at Grayton Beer Company or Idyll Hounds Brewing Company. I can't remember which, exactly, because they're on the same road near the beach communities of Highway 30A in the South Walton area of the Florida Panhandle and I visited both in one afternoon.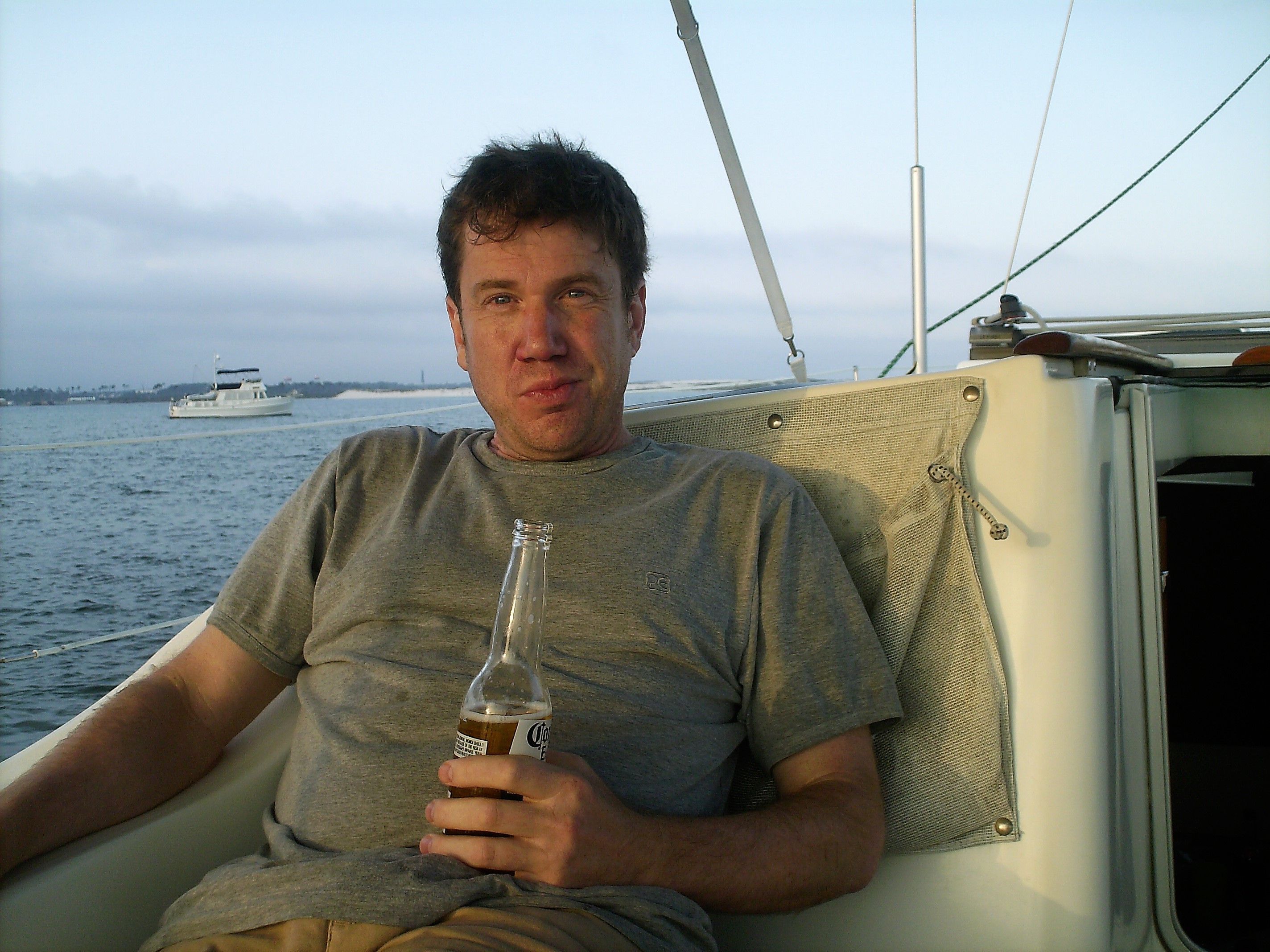 On a charter sailboat somewhere along the Gulf Islands National Seashore off Pensacola, Florida. I am drinking a Corona, probably because it was the best beer of all the macros available on the boat. Notice how I'm smirking and not smiling? That's because I have off-white teeth.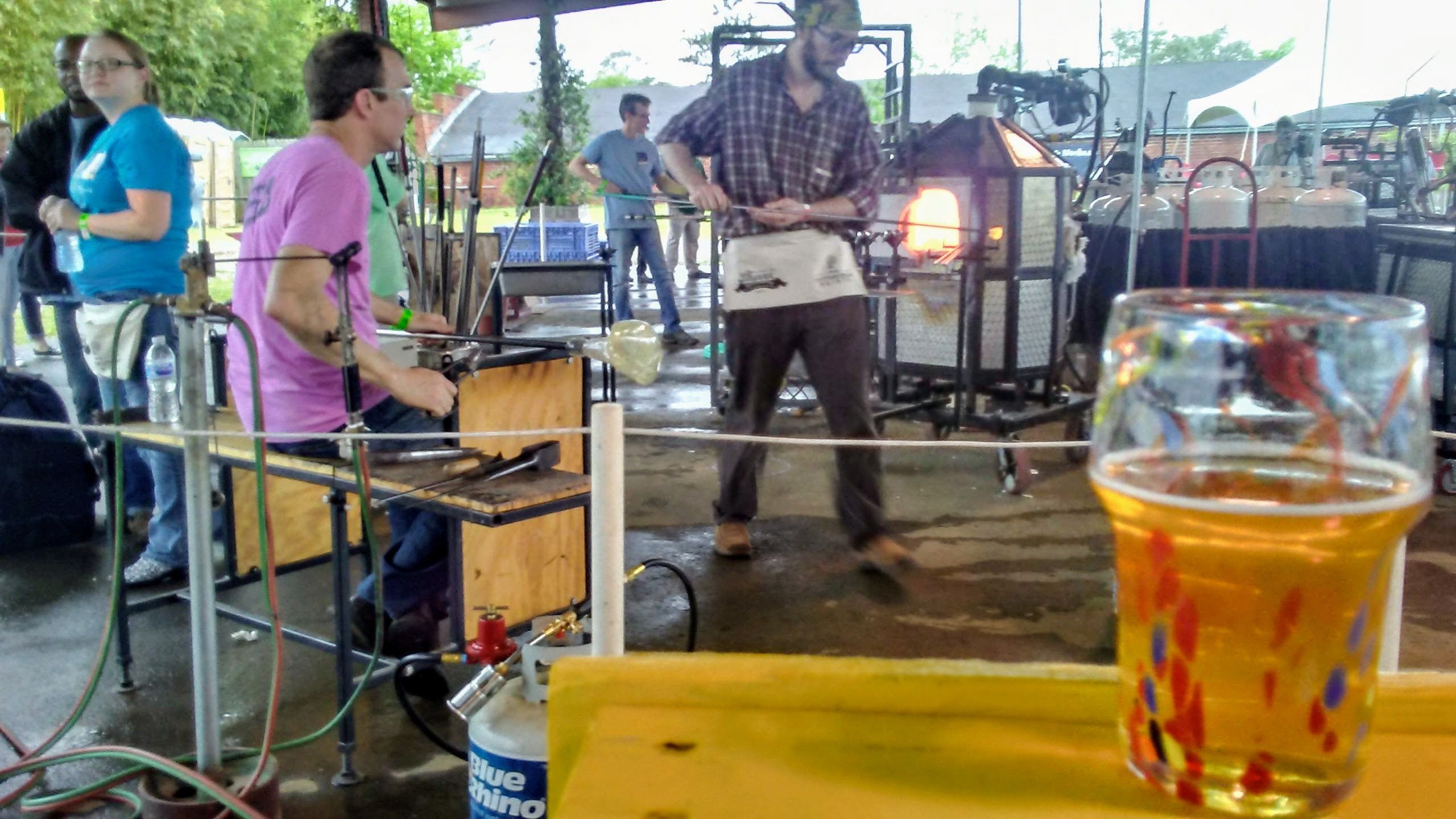 I took this at the Hot Glass, Craft Beer Festival in Americus, Georgia, a great event in a great city with some great people. An artisan glassblower made that tasting glass for me the day before I arrived. Glass blowing is a thing there.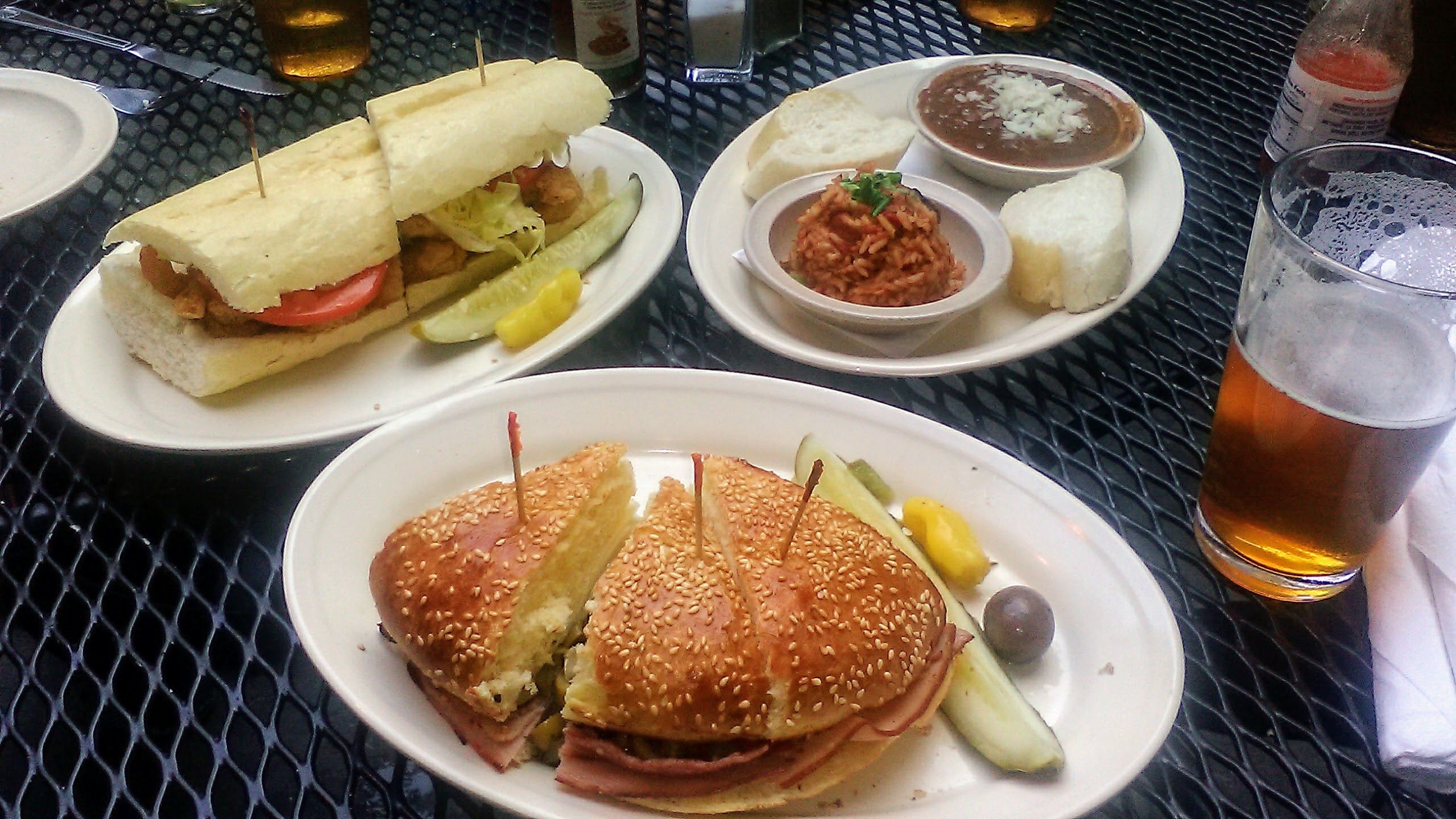 This is in the French Quarter in New Orleans at The Napoleon House, a tourist spot that has a historic pedigree to Napoleon Bonaparte even though Napoleon never set foot in the place. Someone built a house for him to come live in and now it's a restaurant and event space and there are some apartments upstairs where people live in the space built for Napoleon. I can't remember the beer I'm drinking here but it had to be something from New Orleans or Louisiana because I always drink local whenever possible in my travels.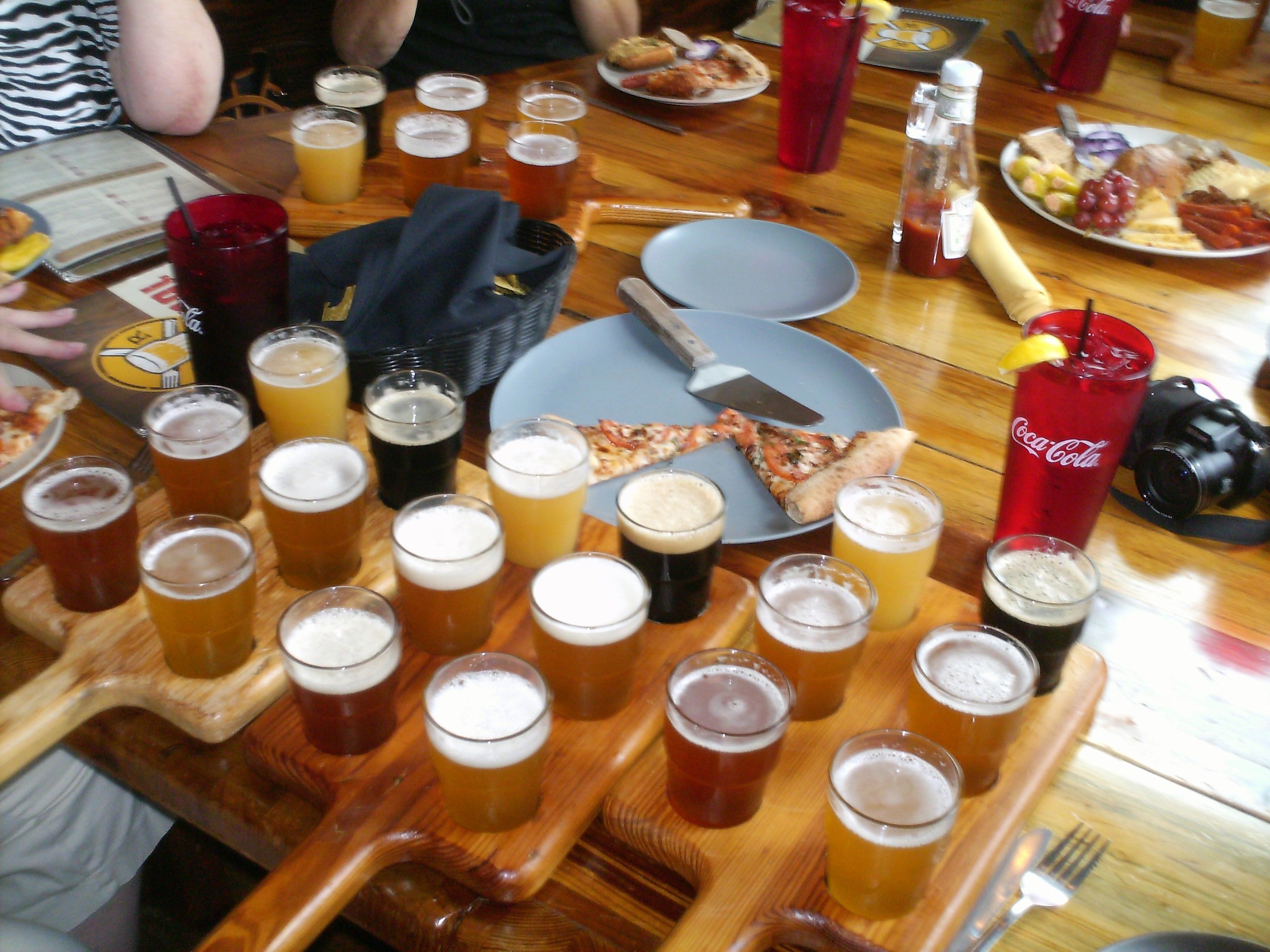 I was with a group of travel writers on a press trip. It was my first time at the Terminal Brewhouse in Chattanooga, Tennessee, right next to the Chattanooga Choo Choo. I've been back a few times since. They have good beer and good pizza and a Big Ass Fan.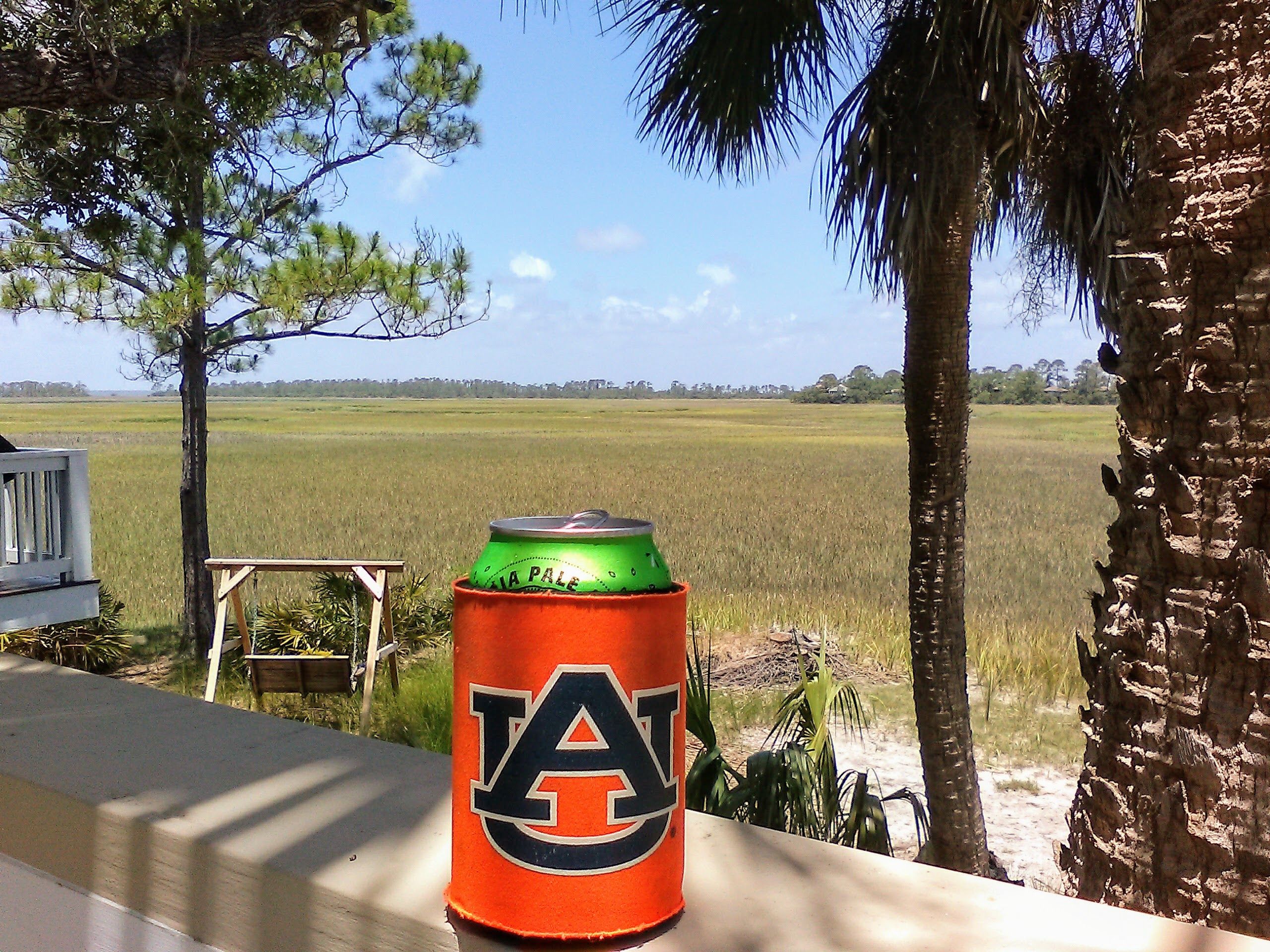 I went to Auburn University and so did Dean Jackins. I was at his place when I took this pic from his back porch on Fripp Island in South Carolina looking towards the marsh and the Intracoastal Waterway in the distance. Lowcountry living at its finest. I don't remember what beer this is, but it's not Sierra Nevada Pale Ale, despite the green can. It's some kind of IPA judging from the top of the label over the Auburn koozie. War Eagle!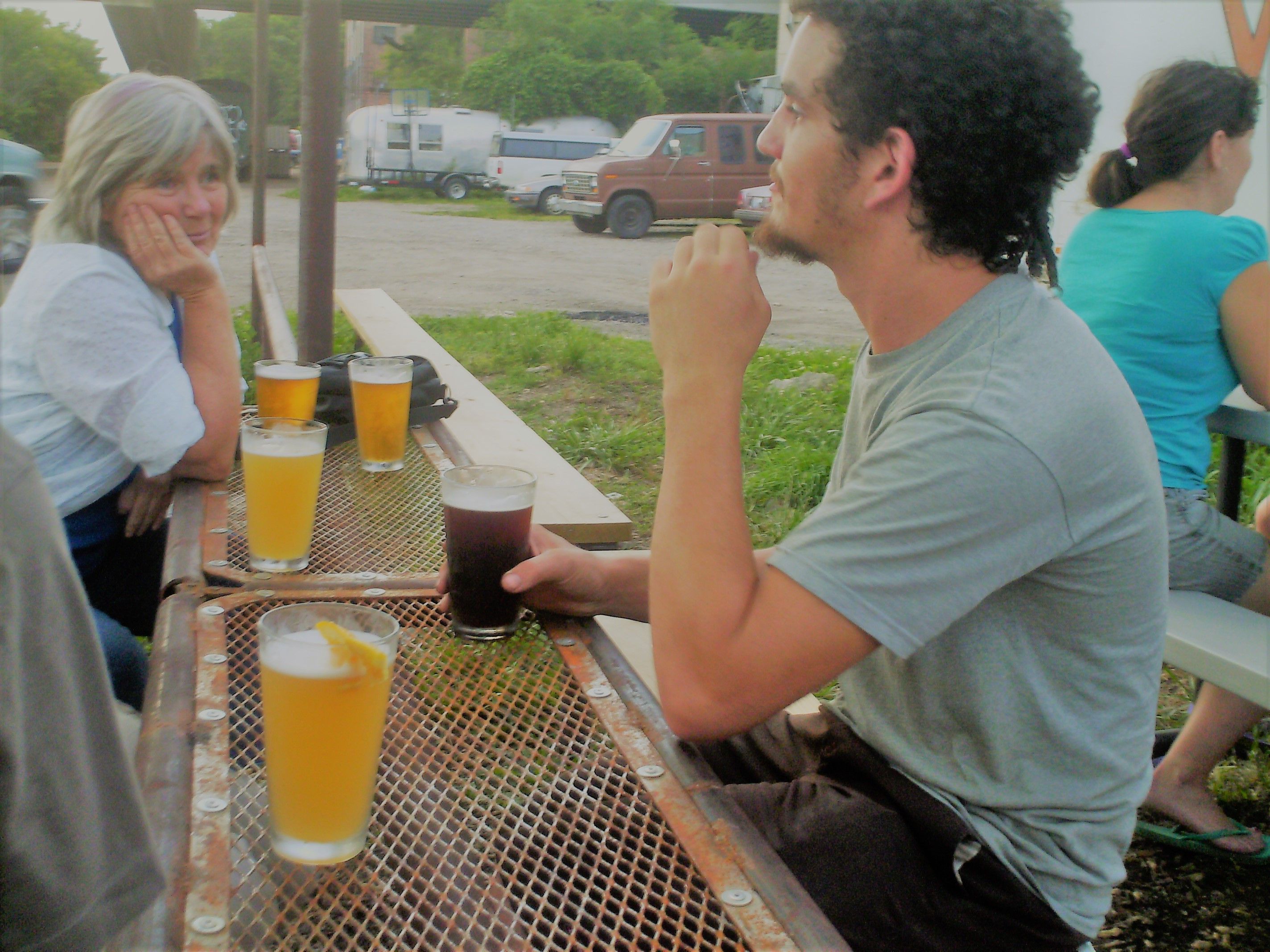 Wedge Brewing Company in Asheville, North Carolina, in the River Arts District. They had long communal tables set up in the parking lot so communists could talk to each other while sipping beer. Damn commies!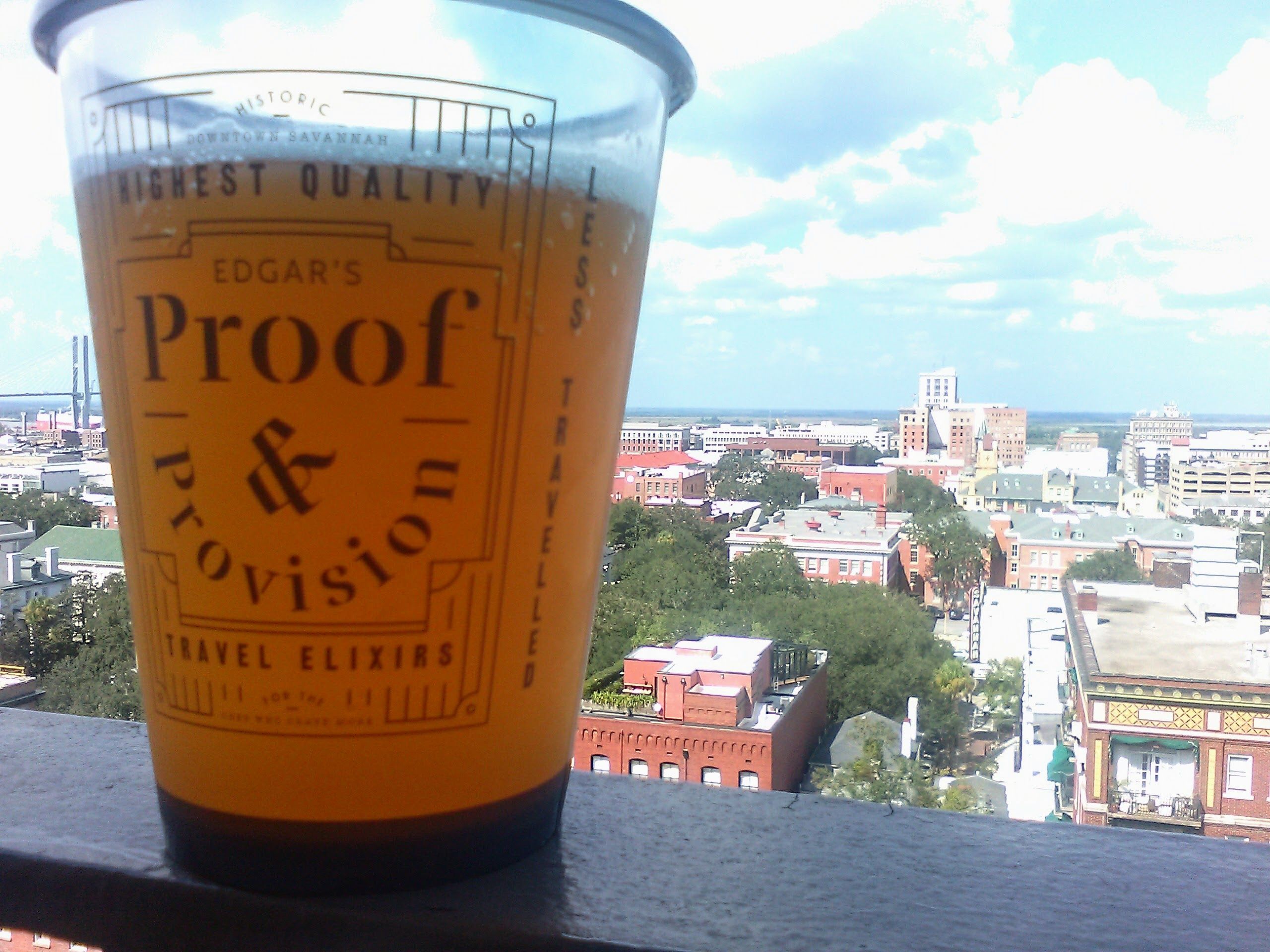 Can you guess where I am in the above pic? Leave your answer in the comments. Bonus points if you're specific and name the hotel as well as the city.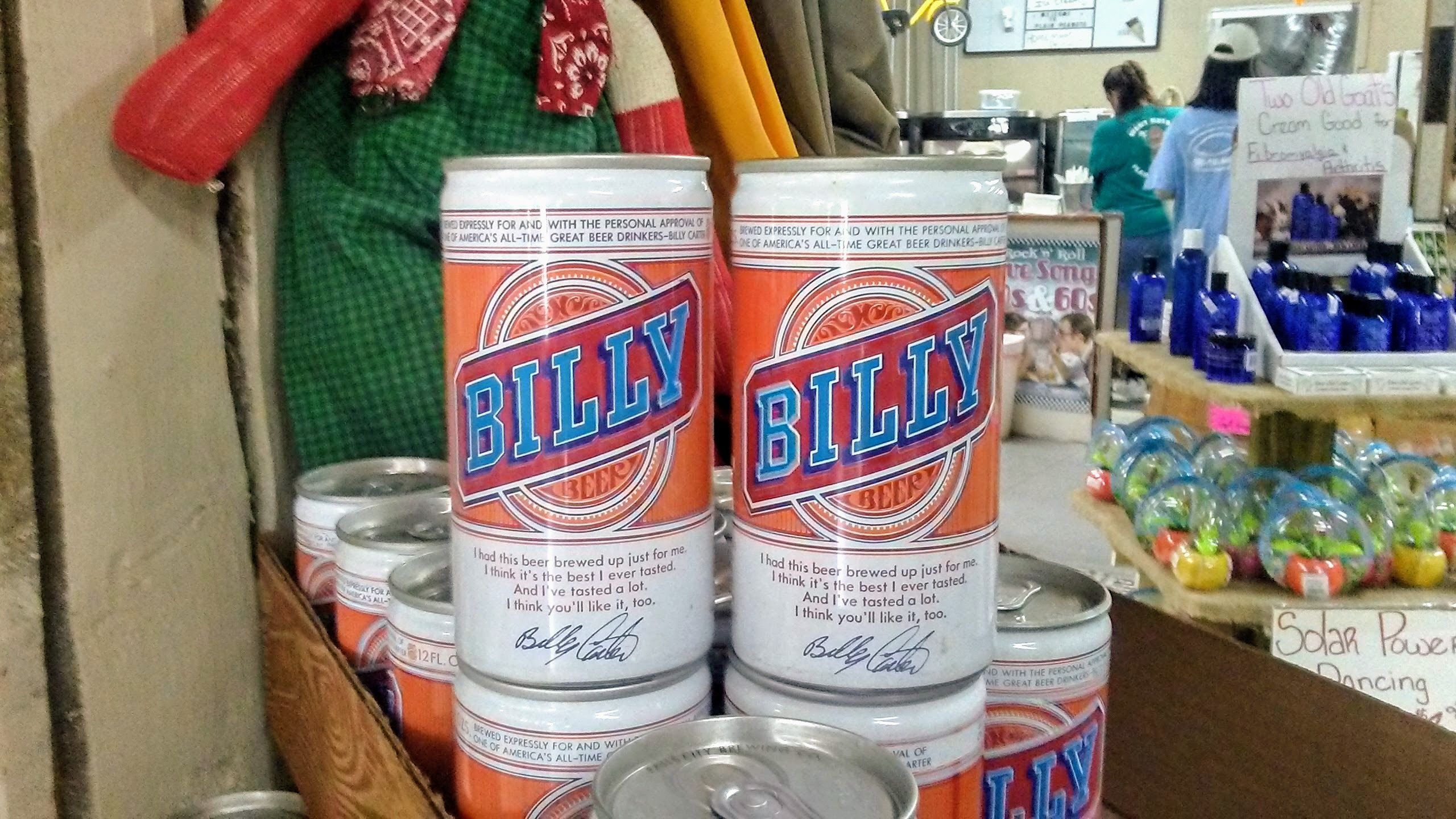 Where else would I be but Plains, Georgia? Billy Beer doesn't exist anymore, but they still sell cans of it in Plains. I also went to Sunday School taught by Billy's brother Jimmy and had my picture taken with him, but since there's no beer in that pic I can't share it in this article. Another time, Jimmy.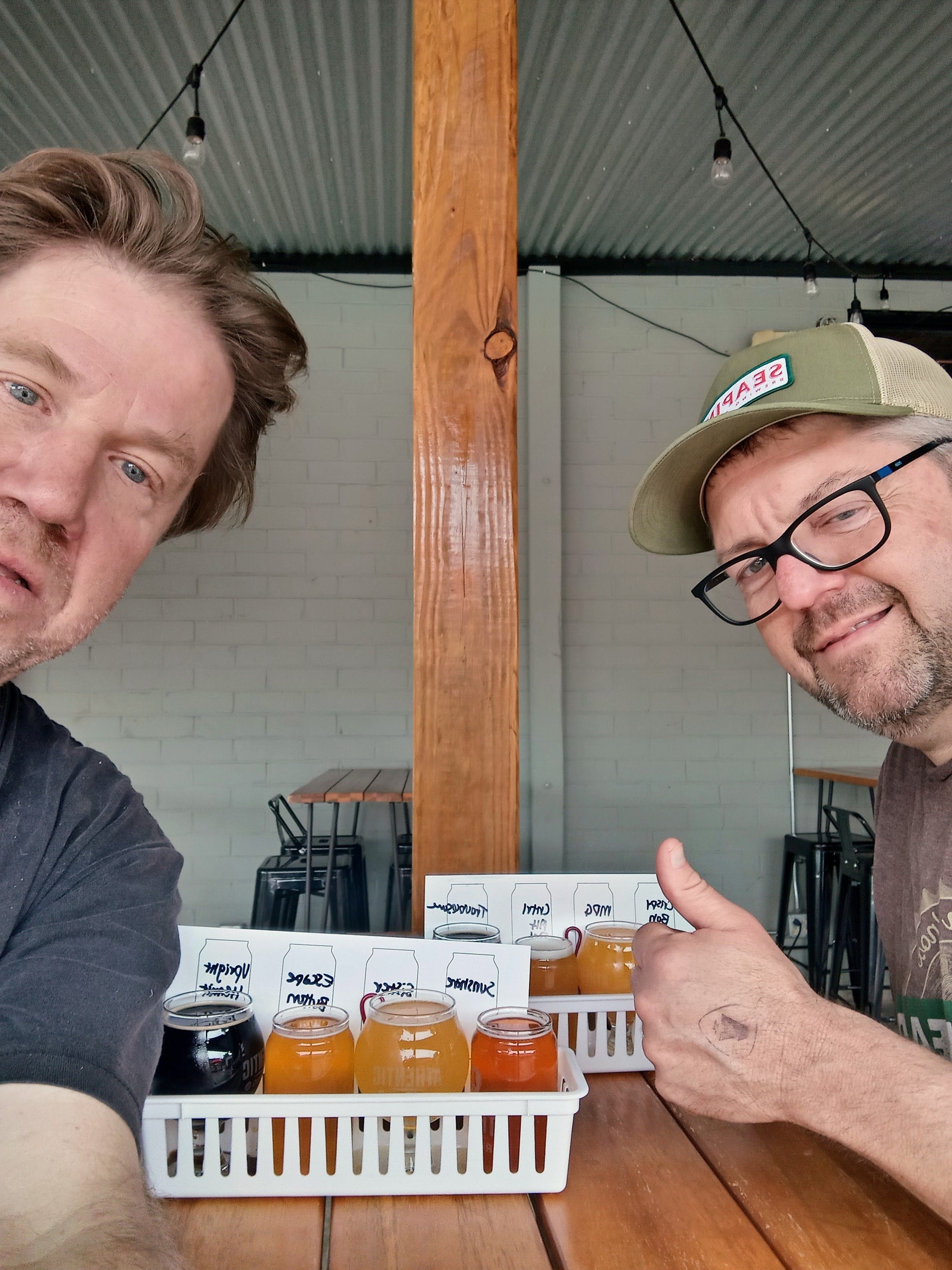 Sean Curry and I at Athentic Brewing in Athens, Georgia. I've known Sean since the fall of 1984 when we were freshmen at Auburn. Sean and I discovered great beer and great music together back then and we're still doing it today.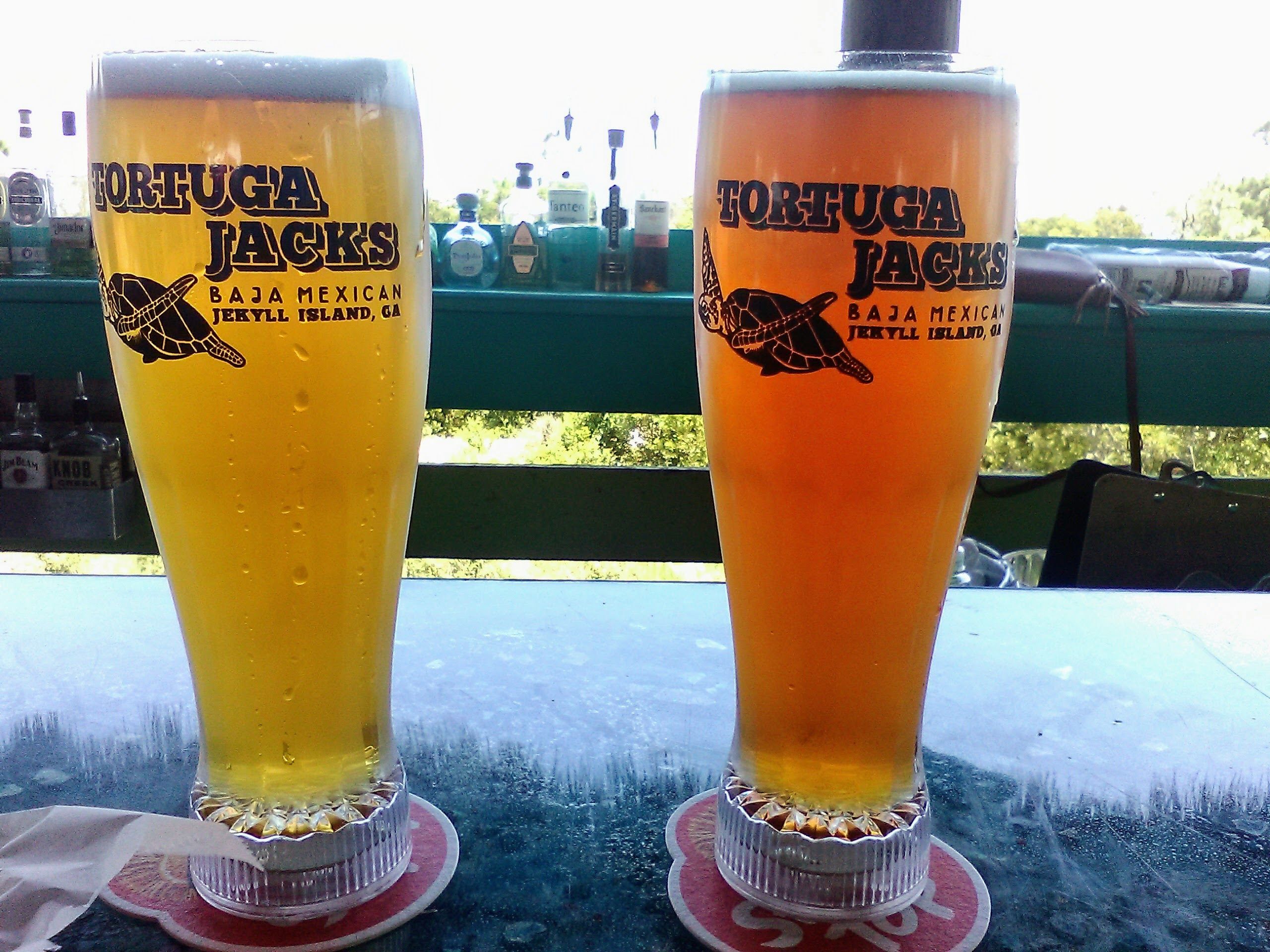 Tortuga Jack's on Jekyll Island on the coast of Georgia. My girlfriend Nicole and I still have these cheesy plastic glasses that light up at the base and scream, "I'm a tourist at a tiki bar!" And there ain't nothing wrong with that.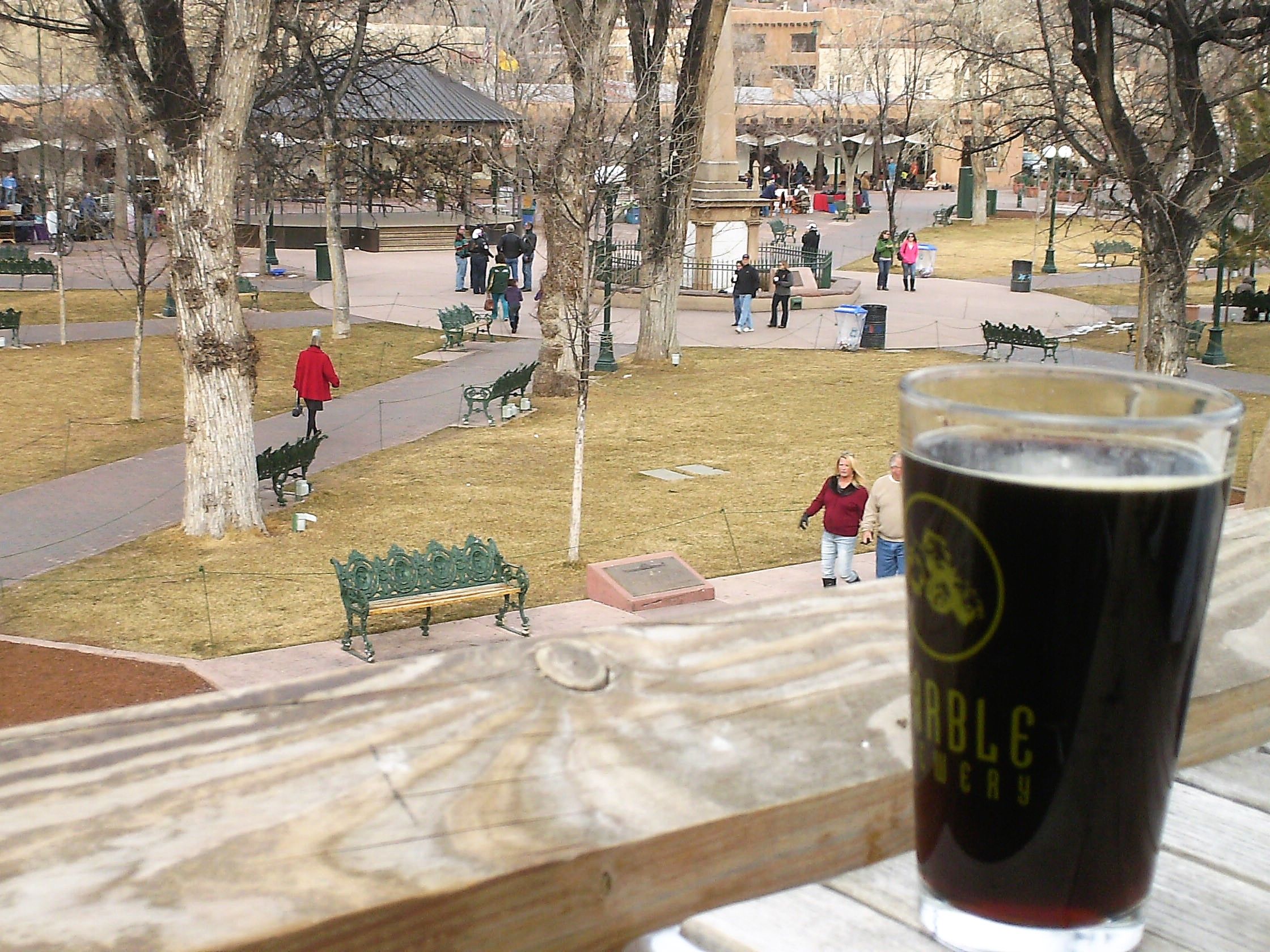 Proof that I drink dark beers and travel outside the South. A few years ago I took an epic ski trip to New Mexico (four resorts in one week) and stopped at the Marble Brewery Taproom in Santa Fe, a great spot overlooking the historic square downtown. According to Google, it's closed now but Marble has a few locations in Albuquerque.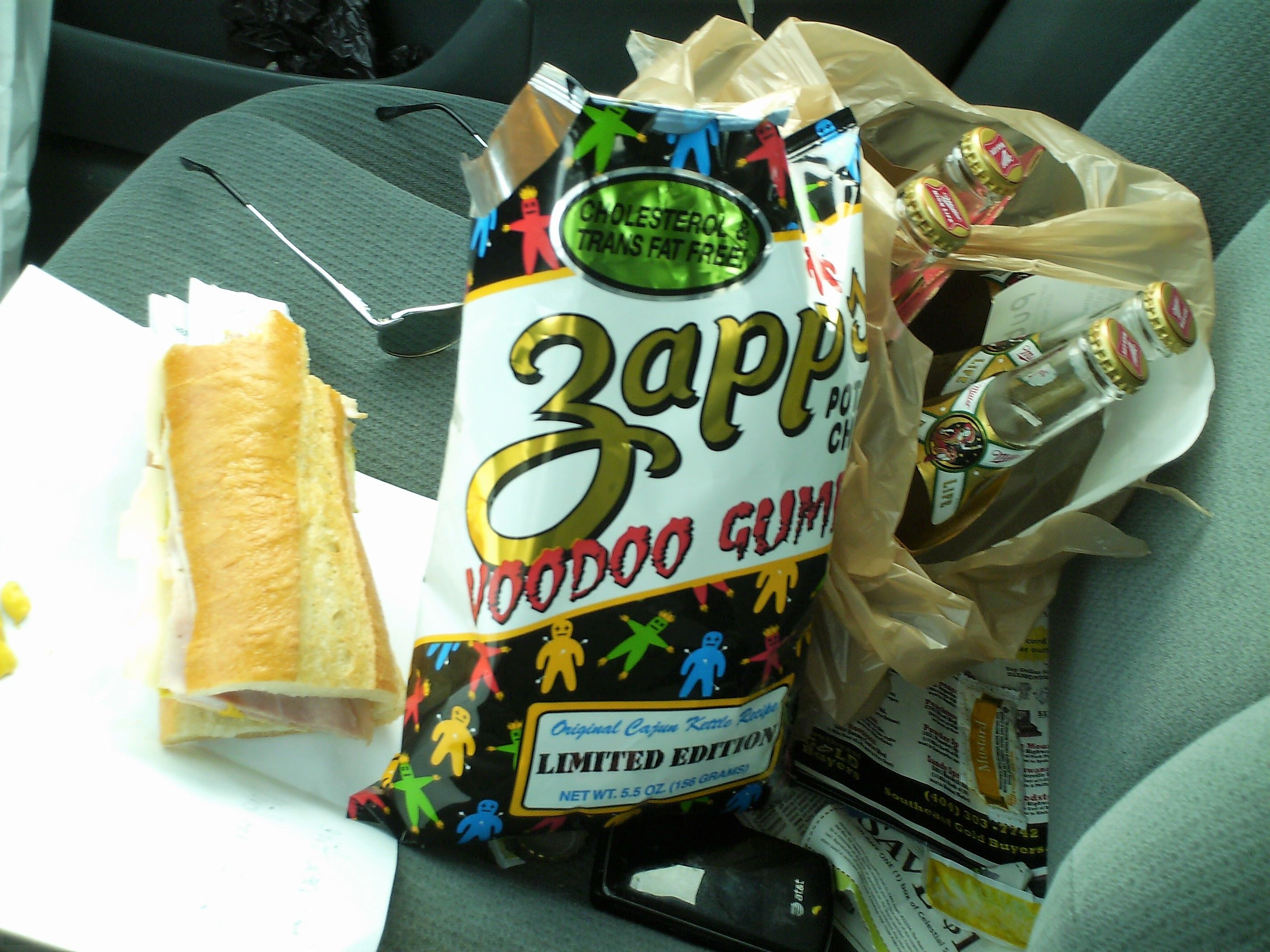 Proof that I drink cheap macro beer. Living the High Life in my car on the way to perform at the first-ever 30A Songwriters Festival many years ago. That's a Cuban sandwich from the Publix deli on the car seat. And Zapp's is the greatest potato chip brand on earth. They were out of the Cajun Dill flavor (their best), so I got the Voodoo Gummi bears or whatever the fuck flavor you see here. It's weird that the search bots even pegged this one as "beer."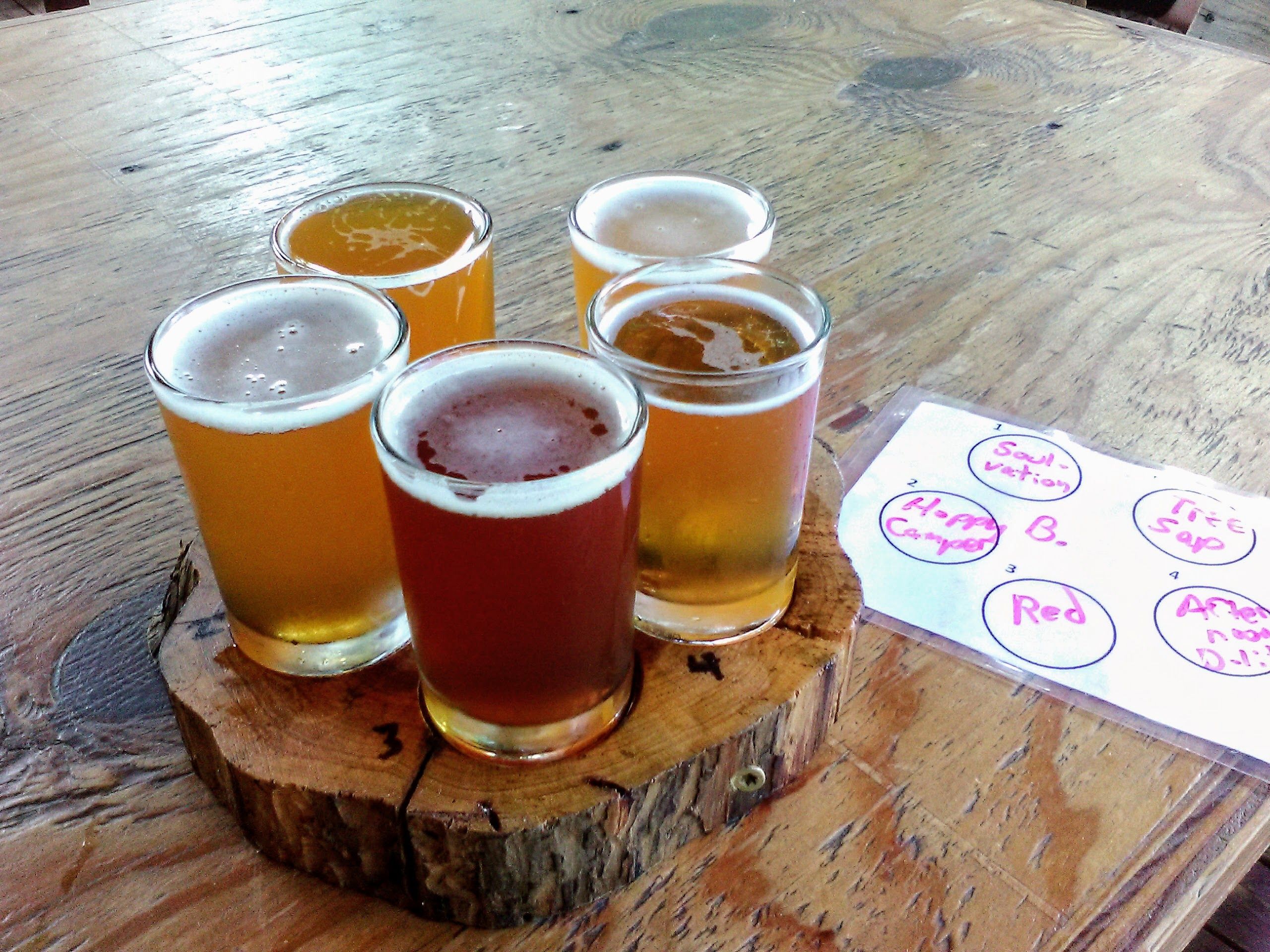 One of my favorite craft breweries in the South is Innovation Brewing in the awesome mountain hamlet of Sylva, North Carolina. I've only been there once but it's still one of my favs. This is their sampler tray.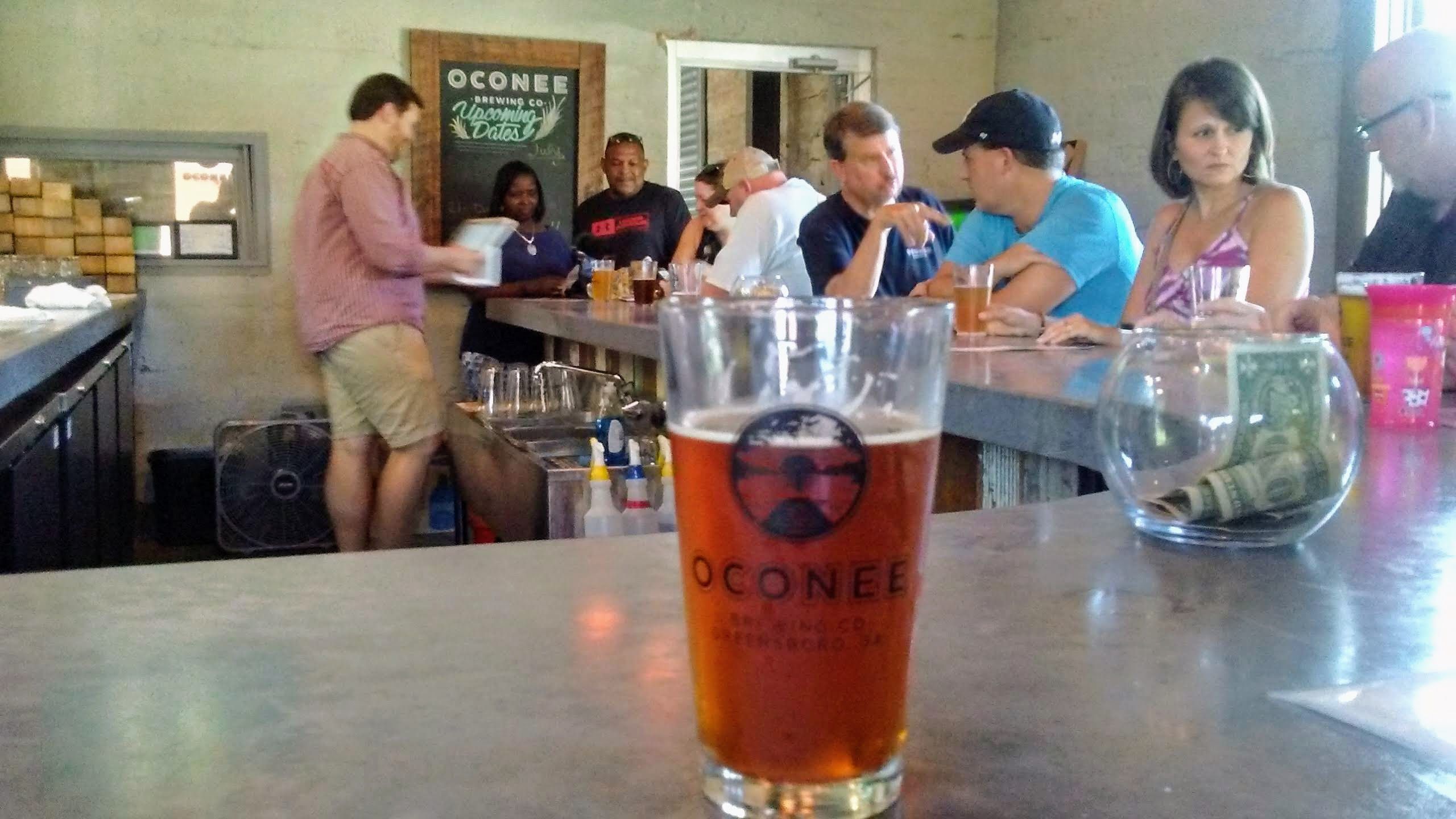 Let's end at the only brewery in the world that I can walk to from my house, Oconee Brewing Company in Greensboro, Georgia. They have a great habanero pale ale. Greensboro is a slice of Mayberry just outside the madness of Atlanta. 
I can't believe more pics of beer didn't show up when I said the word "beer" to my computer. There's gotta be more in there somewhere. Let me know of any brews/breweries I shouldn't miss when I come through your town. Cheers!
 – Blake Guthrie